Continuous mixer
continuously mixing of bulk materials
The mixers type KM are suited to the continuous mixing of free-flowing bulk goods and the addition of liquids. A tried and tested mixing system can be used in the food, chemical and plastics industry.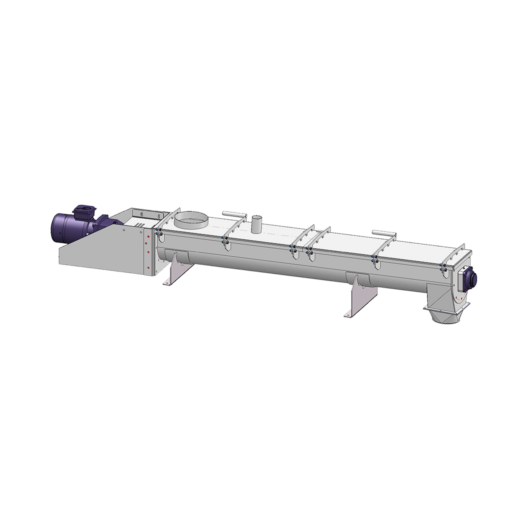 Continuous mixerBasic design
Design as trough or tube contimixer
Stable construction with low dead space, without removable parts in the product area
Low design height and low space requirement
Manually adjustable weir (option)
Shaft sealing with adjustable stuffing boxes
Large inspection and cleaning flap protected by a limit switch
Material: stainless steel, surface glass bead blasted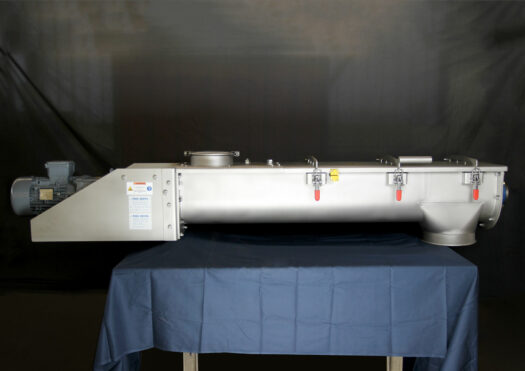 Function
The individual components are fed simultaneously and continuously into the machine. Liquid components can be added through additional inlets.
The rotating mixing paddles ensure a radial and axial mixing and convey the mixing goods over the entire length of the trough via the overflow weir to the outlet. The dwell time can be regulated by adjusting the speed and the paddle position.
To increase the mixing homogeneity, various weirs (optional) can be used to increase the level of the mixed material in the trough.
The mixers are fitted with suitable equipment to mix liquids for moistening or granulating the mixing goods.
Areas of use
The continuous mixers are suitable for dry blends of powders or granulates with free-flowing properties.
With the appropriate design, the mixers can also be used for moistening or granulating dry products by adding liquid.
foodstuff
feedstuff
chemical products
synthetic materials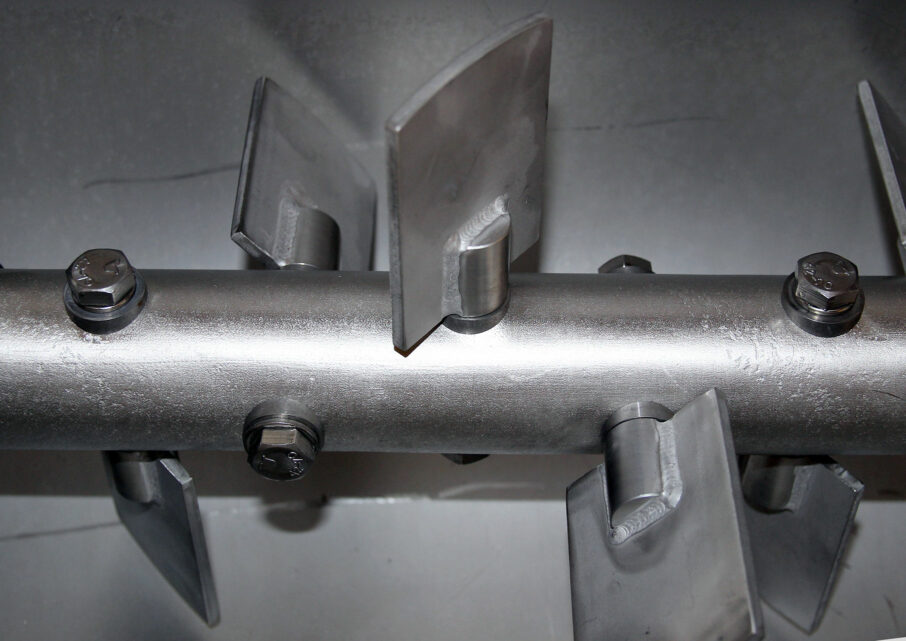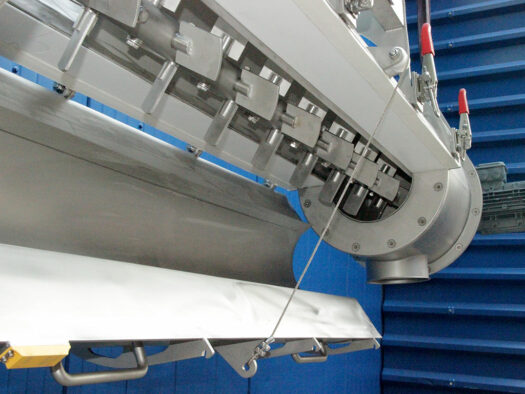 Options
Shaft sealing with air flushing / barrier gas
Moistening device
Double shell for heating or cooling 
Inspection and cleaning opening with quick release closures and limit switches
Materials: stainless steel 1.4571, others on request
Chassis and control unit
Special dimensions and specialist designs
Examples from our production
You might also be interested in
How to contact us
Phone +49 4121-7957-0
Fax +49 4121-7957-79
eMail e-mail@paul-groth.com
Contact us
Use the contact form or email, and the right employee will contact you directly.
To the contact form
Tags: Continuous mixerMixerMixingPaddle mixer